Description
Supported by 15-years of peer-reviewed research, hospital studies, and clinical trials, Siani's new line of topical sanitizers work at the microscopic level to significantly reduce the transfer of pathogens (virus, bacteria, or other micro-organisms that cause disease) to humans.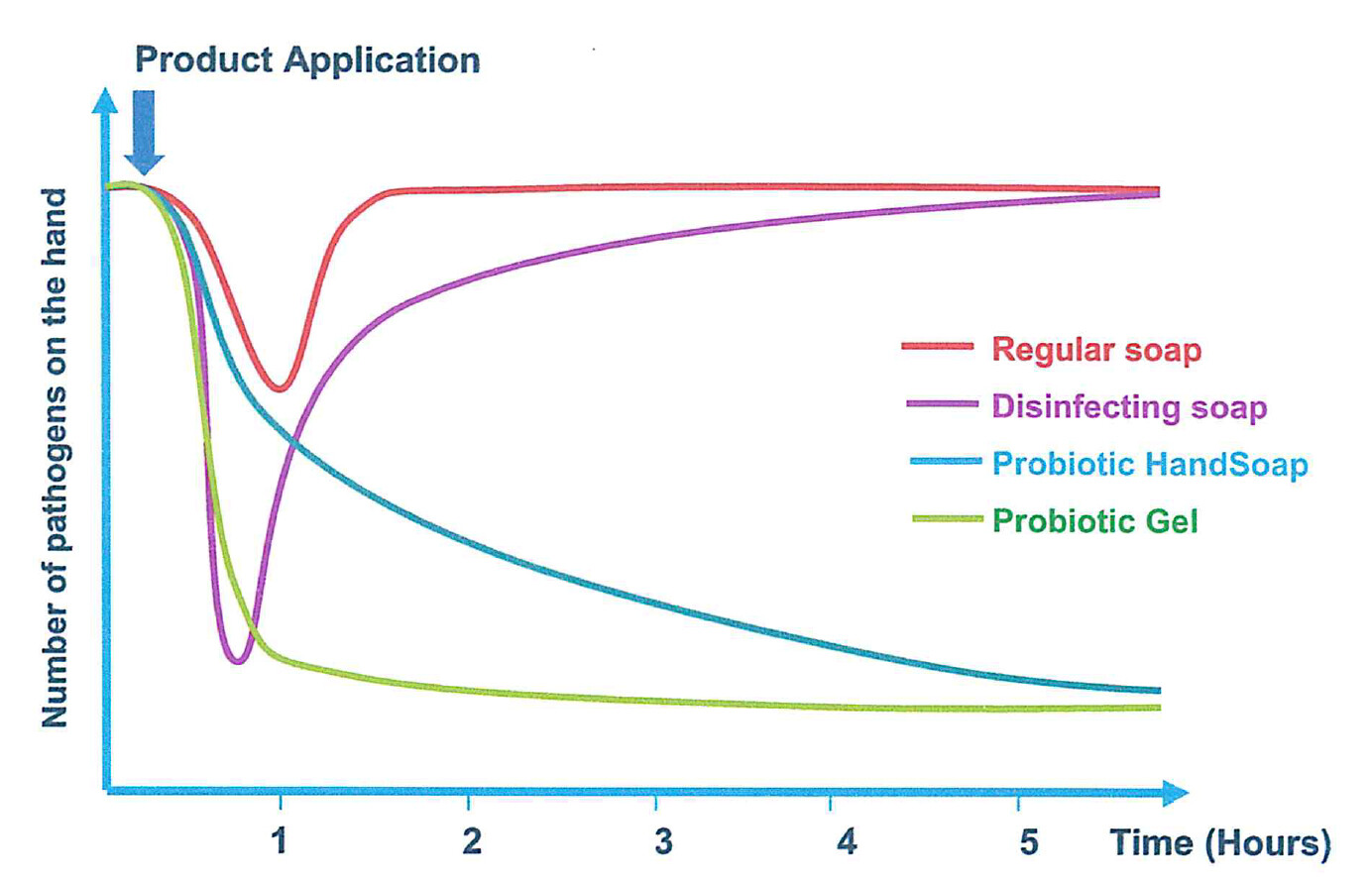 SIANI PROBIOTIC HAND SANITIZER TESTING
Results of probiotic hand soap and hand gel compared to current hospital normal chemical disinfectant & regular soaps.
SUMMARY: It can be seen that there is a significant difference in the protection against the risk of infection between both hospital legacy cleaning & consumer disinfectant solutions used over the past decades – compared to the cleaning ability of the tested probiotic soaps.
NOTE: a factor of prime importance in infection control is the "PROTECTION TIME FACTOR" demonstrated in the above chart.
Studies show that staff hand washing is inconsistent. Therefore, the protection from disinfecting soaps last only minutes – compared to the many hours of ongoing probiotic protection of Hand Soap & Gel, which provide a significant advantage in cleanliness and infection control.
The above chart demonstrates how the Proprietary Probiotic Blend provide significant risk reduction of infections, plus substantially better cleaning. Disinfectants stop working as soon as they are dry. But, probiotics keep working, cleaning and protecting surfaces, for up to three days after each application. Since skin is a dynamic environment that is constantly rubbing against many different surfaces, repetitively being re-contaminated plus subjected to sweat and being washed, it is best if the Probiotics are used several times per day on skin and after each hand ­washing.
Want to learn more about how Siani Probiotic Hand Sanitizer works? Click here for a brief explanation.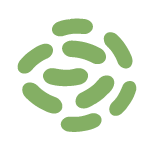 Live Probiotics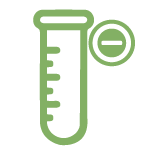 Non-GMO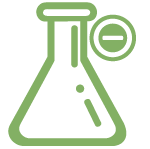 Non-Toxic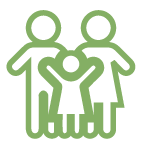 Family Safe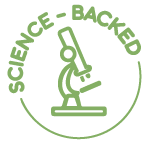 Science-backed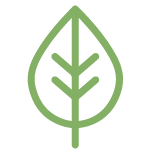 Vegan

Alcohol denat
Water
Isopropyl alcohol
FDA GRAS beneficial organically fed
Live probiotics
Triethanolamine
Acrylates/C10-30 Alkyl acylate crosspolymer
Blue 1
Fragrance
Caution: Keep out of reach of children. For external use only. Avoid contact with eyes. Do not exceed 120 F.
For microscopic cleaning and to fight against viruses and bacteria, we recommend washing hands thoroughly for 20 seconds with soap and water.
After your hands are fully dried, apply Siani Hand Sanitizer.
For maximum protection, reapply every 4 hours or as needed.
If your hands get were or dirty, reapply.
Disclaimer: These statements have not been evaluated by the FDA. Always consult your healthcare professional before making any changes to your health care regimen.