Description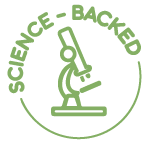 Science- Backed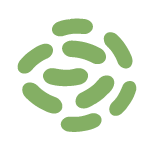 Probiotic Derived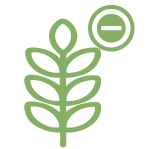 Gluten Free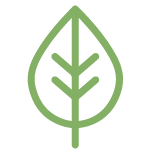 Vegan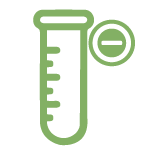 Non-GMO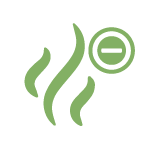 Odorless & Tasteless

Natural & Organic Based, Science-Backed, Probiotic Derived
Organic ingredients, vegan-friendly, gluten-free, 100% non-GMO, no sulfates, no parabens.
Made with Probiotics & Plant Stem Cells.
(99% Naturally Derived /75% Organic) Deionized Aqua (Water), Organic Aloe Barbadensis Leaf (Aloe), Matrixyl 3000, Palmitoyl Triepeptide-3, Kosher Vegetable Glycerin, Globularia Cordifolia Callus Culture Extract (Plant Stem Cells), Cucumis Sativus (Cucumber Hydrosol), Organic Simmondsis Chinensis (Jojoba Oil), Cassia Angustifolia Seed Polysaccharide (Plant Based Hyaluronic Acid), Methylsulfonylmethane (MSM), Hydroxyethyl Cellulose, Carrageenan Gum, Silk Amino Acid Blend (Sodium L-Pyrrolidone Carboxylate, Sodium Lactate, L'Arginine, L-Aspartic Acid, L-Pyrrolidonecarboxylic Acid, Glycine, L-Alanine, L-Serine, L-Valine, L-Proline, L-threonine, L-Isoleucine, L-Histidine, L-Phenylalanine), Wildcrafted Vinca Major (Periwinkle), Organic Glycyrrhiza Glabra (Licorice), Wildcrafted Euphrasia Officinalis (Eye Bright), Wildcrafted Ganoderma Lucidum (Reishi), Organic Centella Asiatica (Gotu Kola), Boswellia Serrata (Frankincense), Tocopheryl Acetate (Vitamin E), Sodium Benzoate, Potassium Sorbate, Ethyl Hexyl Glycerin, Organic Centella Asiatica (Gotu Kola Extract), Organic Equisetum Arvense (Horsetail Plant Extract), Pelargonium Gravolens (Geranium Distillate), Organic Taraxacum Officinale (Dandelion Extract), Bacillus Ferment (naturally derived probiotic).
Never tested on animals.
Made in the USA.
The Natural Probiotics Advanced StemBiotics™ Anti-Aging Serum can be used as an all-over face and neck treatment. After cleansing, smooth the Natural Probiotics Advanced StemBiotics™ Anti-Aging Serum gently around eyes and massage in an upward motion onto the facial and neck regions. Follow with moisturizer. Use morning and night. Can be used under makeup.
The serum has a natural cucumber scent that fades after application.
For external use only.
Avoid contact with eyes.
If irritation occurs, discontinue use.
Keep out of reach of children.
Store at room temperature not exceeding 70 degrees Fahrenheit. Also can be refrigerated.
Recommended expiration date 12 months after date of opening.
Disclaimer: These statements have not been evaluated by the FDA. Always consult your healthcare professional before making any changes to your health care regimen.