Description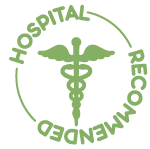 Pediatrician Approved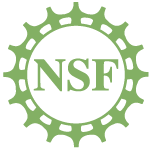 NSF Certified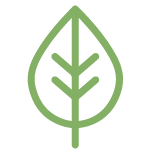 Vegan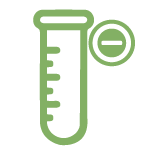 No GMO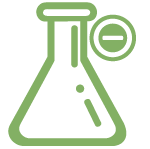 No Chemicals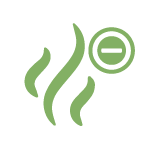 Odorless & Tasteless

Live probiotics and purified water only.
Grown with 100% organic ingredients, vegan-friendly, Gluten-free, 100% Non-GMO, no fragrances or colorants.
VEGAN – Pareve Probiotics.
Never tested on animals.
Shake well before use. Apply a light mist of BabyBiotics® directly to the affected area. Do not wipe off or remove. Apply 1-2 times daily, preferably after bathing and/or during diaper changes. Use as often as needed. (Safe for eye lids, ears, and mouth) To maintain healthy skin, apply a few times a week.
Separation occurs naturally. Probiotics settle to the bottom. Probiotics vary from white to light brown from one batch to another. Adding water or anything to this product will activate the probiotic shortening its life span to about one week. The probiotic formula "as is" has an expiration date of 2 years+
Disclaimer: not intended to diagnose, treat, cure, or prevent any disease or condition. These statements have not been evaluated by the FDA. Always consult your healthcare professional before making any changes to your health care regimen.
Due to the increase in concern regarding the coronavirus we have doubled the strength of our probiotic sprays to add double the protection at no additional cost to you. We have a product that can eliminate biofilm which is where these viruses and bad bacteria hide and feed off of so that they can survive and multiply. Our blend of probiotic strains can destroy biofilm that chlorine, sanitizers, soaps, detergents and many other products cannot do. We want to pass this protection onto as many people as possible to keep our world and our people safe and healthy.
Note: with the increase strength of our product you may notice a stronger taste and smell. The reason for this is because we have increased the probiotics by 50%. If you find this too strong for taste or open wounds, you can dilute the concentrated probiotic with bottled water in a separate spray bottle. Keep in mind this dilution will result in a shelf life up to about 5 days whereas the probiotic spray in it's original form has a shelf life of 2-3 years. Remember to ALWAYS SHAKE WELL before applying b/c the probiotic separate naturally. Please contact us with any questions.
I am super happy with this product and the company. I bought this topical probiotoc spray because my newborn was developing eczema on her cheeks, forehead, and chest. I tried doing nothing (what is reccomended), Aveeno creams, hyrdrocortizone, breastmilk, other gentlt moisturizers and it was just getting worse. But 2 nights of this spray 2x a day with some organic coconut oil and my baby has her soft little cheeks back! I am so relieved. I really didnt think anything was going to work. I felt so bad for her and jisy hatee how it looked. I also spray this on her hiney after her nightly bath to prevent diaper rash and on her earlobes because they were dryband crusty, which also cleared up right away as well. If you are on the fence about getting this product, don't be. It is seriously amazing. I know it is pricey, but it is worth it!
* Initially my bottle arrived with some of the liquid missing because I am assuming thay during shipment the package got damaged and the baby biotics leaked out. I was afraid to use the spray just in case I was wrong so I emailed the seller and she was super courteous, professional, and friendly. She promptly sent me out a new bottle, a sample of moisturizer, and gave me a ton of tips on how to use the baby biotics.
This was recommended by another mom who said it helped prevent eczema from coming back on her child, so I decided to give it a try since our constant struggle was my baby's face and the current topical probiotic lotion we were using would sting. When I applied twice a day I didnt see a difference right away. When I found the product's website I read that its recommended to apply more in severe conditions, so I increased the applications to 5-6 sprays a day, including one in the middle of the night. I also moisturized his face before spraying so it would create a "seal". I saw a big improvement within a couple of days and we were finally able to take a break from applying steroids on his face. The bottle lasted us for two weeks enough to be steroid free. I also read that applying probiotics topically will help train the immune system for proper skin function so Im crossing my fingers that my sons eczema will go into remission. Until then I will be using this.
This was recommended by another mom who said it helped prevent eczema from coming back on her child, so I decided to give it a try since our constant struggle was my baby's face and the current topical probiotic lotion we were using would sting. When I applied twice a day I didnt see a difference right away. When I found the product's website I read that its recommended to apply more in severe conditions, so I increased the applications to 5-6 sprays a day, including one in the middle of the night. I also moisturized his face before spraying so it would create a "seal". I saw a big improvement within a couple of days and we were finally able to take a break from applying steroids on his face. The bottle lasted us for two weeks enough to be steroid free. I also read that applying probiotics topically will help train the immune system for proper skin function so Im crossing my fingers that my sons eczema will go into remission. Until then I will be using this.
I was hesitant to think that a probiotic spray might help my poor eczema sufferer, but I do believe it has been helping immensely. I cannot say the improvement is solely related to this product, but I can say that there is a noticeable difference in the appearance and outbreaks of my 9 month old's eczema. I've only had a chance to use this for a few days, but her skin has never looked this good and it has been a long 6 months of trying everything. This is an absolute welcomed addition to our arsenal for fighting the eczema outbreaks. I do note that it is only a temporary fix though and as it wears off, the rash starts poking through. But, it absolutely is working as intended…
Tried eczema products for the last 15 years with my daughter, and have not found anything that works as good as this does. Her rash had calmed down within a couple of hours of her first use, and is healing up nicely with no new outbreaks over the last few days as she has used it 2x per day. I'm kind of flabbergasted to have found something that actually works, after all this time and money spent on trying other remedies. My two other teenagers are using it for acne and having wonderful results after a couple of weeks, but they saw results within the first 2-3 days. I don't have a baby to try it on, but it has been miraculous for us!!
This is an incredible product. My 10th month old little girl has extremley sensitive skin with occasional excema flare ups. I used this spray on her affected areas, including the diaper area for a slight diaper rash and everything cleared up in two days. There is no fragrance to the one I tried. But yet it has a fresh pleasent smell. I leaves my babies skin silky smooth and at the same time it cools her off in this hot wheather we are experiencing! I feel as if I have finally found a product that is for all skin types which means delicate skin as well, and they really mean that. I didn't have to use my daughters steroid cream for this flare up she had, all I used was the BabyBiotics spray. I would recommend this product to any mommy or daddy out there. I promise it will change your babys skin care routine. I am a mommy blogger and I only endorse products that recieve my stamp of approval. This is truley my new "baby must have" item.
I was sceptical about this product at first, even after reading all the positive reviews. It took about 2 weeks for me to see what it does. Yes, it definitely works with diaper rash and eczema and keeps them away. It also helps healing processes when it comes to scrapes and cuts. But the most amazing thing was that it is helping adults with acne, scaling sculp and overly dry skin issues like nothing else even used, including doctor's prescribed solutions.
My 6 yr old suffers from mild to moderate chronic eczema. Used this product twice a day on his itchy spots and was extremely pleased with the results, his skin completely cleared up. In the past I've tried every prescription his PED recommended with minimal results. I made the mistake of running out of the spray and quickly noticed the eczema flare back up. My son also suffers from alopecia which some research seems to think is linked with his eczema flares. Since using this product to control his eczema I've noticed new hair growth on the bald patches on his head. My only complaint is that they don't sell this product in bulk!
Since using this for a month, we have seen…
-mosquito bites stop stinging and go away quickly
-ear infections that have been chronic for over 15 years stop itching and ringing,
-child's 6 year long eczema bumps on her face resolved within a week.
-keloids (4" long) reduced in overall itchiness
-zero skin issues on our newborn (all his siblings had a least some sort of baby acne or rash)

Totally impressed. Whole family approves.
Listen…this stuff is AMAZING
my 22 month old kept getting impetigo diaper rashes and they would get better get worse then get better then come back and so on. I wanted to avoid oral antibiotics at all costs and the antibiotics cream just was simply
Keeping it at bay. I used this spray ONE time after bath for overnight diaper
Woke up…almost completely and totally gone and the dark area of her skin where she had past sores were completely gone. It's like magic seriously
Using it on her KP on her cheeks to see if it works. We will see
Get this stuff. You won't regret it
**HONEST REVIEW**
They've gained a life long customer, this stuff is magic! I've used it on my daughter (7 weeks old) twice and her newborn acne has cleared up. It's especially helped with thrush, for her and I (my nipples, her mouth). Thank you for this fabulous product! I've already told many people about it. Next, my husband and I will try their formulas for men/women.
My daughter has super sensitive skin and when she gets a diaper rash, boy is it red… and raw. This has really been like magic spray for us. I use it under diaper cream and we have not had a single rash since we started using it. Sometimes in the morning, after an all-night diaper, I can see her bum gettin red, but come the next diaper change, her bum looks great again. Topical Probiotics all the way!!
8 month old, just the flakes and irritation on the scalp. This cleared up quickly. Just love that there's natural product that works so well. The fine mist spray is very light. Be sure to give the bottle a shake with each use. A+ highly suggest.
We've only been using this for a day but our one month old's baby acne has already drastically cleared up in that day. Would recommend this for anyone, but specifically for any C section mamas whose baby didn't get exposure to any good bacteria on their way out.
I'm a repeat customer. We use it on the baby's bottom to keep things fresh and also on his face when he has drool-related breakouts. Our son is about a year and a half now and we've only had one bought of diaper rash… and that was before we started using this product.
Using this when I get out of the shower to keep feet healthy. Saw an immediate improvement and cleared up cracking and peeling skin around toes with just a few days use. I'm the only baby at my house and thanks to BabyBiotics I'm a happy baby!
Less then two weeks of using this my baby's skin is soft and bump free! She was suffering from baby eczema.
My 7 month old gets persistent diaper rashes and this has definitely helped to soothe her, I use desitin and this combined and its working!
I have three young boys. I bought BabyBiotics for my son's eczema. It not only helped his eczema improve, but it has been a staple in our medicine cabinet! We use it for everything on our boys, now! Thank you BabyBiotics!
There was an issue with my original bottle, but the company was wonderful about replacing it. I have a new bottle and am really enjoying it. It seems to be working nicely for my kids. I'm impressed with how diligent the company was on making things right as well as how much they care about their products. I will reorder and recommend to others.
Amazing stuff!! We're battling thrush and my baby has no diaper rash at all. That's kinda amazing. Works pretty good for itchy scalp too. Love and will buy more. The spray bottle is a great size too. Easy for quick applications.
This stuff is great! We got it as a last resort for a terrible yeast diaper rash and case of oral thrush that my 10 month old had. We used it along side grapefruit seed extract at everydiaper change and it was the only thing that cleared it up after a month of trying other stuff!
As an adult, I'm always concerned about keeping my skin clear and this definitely does the trick! Just a spritz on my face after my morning shower, and I feel quite refreshed!
I am happy to find a natural product for my son without chemical. Babybiotics helped his rash behind his leg. It also helped with his body odor and stinky feet. I will definitely buy again.
I used this for hand foot mouth on my 15 month old and it was gone after two days. Unfortunately, I did not know about this product when my older son got hand foot mouth and he suffered for two weeks. I highly recommend it.
Update: 5 months later, still using this during diaper changes and love it. My son never gets diaper rash. Love it.

I've purchased this product for full price twice now. I had been considering it for a while, but the freeby reviews (and price) threw me off as well. But when my 5 month old had to go on antibiotics due to ear infections, I figured it was worth giving a try (he was pooping constantly, so afraid he would get a bad diaper rash). It really does seem to work. He's never gotten terrible diaper rash, fortunately, but has at times been very red with a bit of open skin that bled slightly when wiped – I tried to fix this with breastmilk (I've gotten a bit crunchy since having a baby – "breastmilk, the cure for everything!"), coconut oil ("coconut oil, the cure for everything!"), topped off with Burt's Bees diaper cream, which held it at bay but was a bit cumbersome and if not done consistently at every diaper change, the rash would return. Since using BabyBiotics, he's pretty much been all clear (only some slight redness – and it really is slight – and only occasionally – could be due to a switch in wipe brand, etc.). Also, he had some scaly skin in folds between his legs (where the diaper rubs/moisture could accumulate) and since using BabyBiotics, that has cleared up as well. This stuff really seems to work. We've been using it for about a month and a half and plan to continue to purchase it. I do use it pretty liberally for every diaper change but it seems to last a while. Only 2 complaints – the last half ounce of so is kind of tough to spray out since the tube doesn't extend to the bottom and wish they had subscribe and save for this product. Otherwise, I consider it a miracle spray for my little one.

One final side note – I did spray it on his cradle cap, but only did so a few times and not daily. Has maybe helped a little bit has not cleared it up. But could be because I'm not consistent or that concerned about it, more concerned about him being comfortable and rash-free so conserve it for the diaper area. We use e-ra organic honeybuns diaper cream (also on the pricey side) after spraying on BabyBiotics and his butt looks great!
Definitely calmed down my adult acne. I spray this after I cleanse and put on moisturizer. Repurchasing soon!
Not just for babies! After being knocked down by an antibiotic i got rashes everywhere- this helps! I think it helps keep me from catching stuff when I'm around germy people too!
My child had hand foot mouth disease and i kept applying this and it NEVER spread!!!
Cleared up my babies acne "which was really bad" in a week!! This stuff is legit!!
No smell. No residue. Not sure how well it works. My kids have had great skin for a change. Maybe it's because I use this in them a couple times a week. My 2yo and 4yo usually some kind of skin ailment at any given time, but since getting this they haven't had any break outs of rashes or dry skin or bumpy skin.
This stuff works. I love propiotics and they are just as important for newborns/babies. Clears up cradle cap, baby acne, heals little scratches from baby nails and is a wonderful over all body mist after a bath for extra baby protection. Haven't had a single problem with skin irritations. Baby is happy. Mom is happy.
We bought this product for my young daughter's extreme eczema, and using it multiple times daily, really keeps it calm ( not a permanent cure), without the use of steroid and antibiotic creams. Since having it in the house, I have used it to treat all members of the family. We have successfully halted: 3 ear infections, pink eye, a yeast infection, jock itch, treated a healing burn wound and also what might've been molluscum contagiosum virus bumps behind my toddler's knees. Makes a great baby gift. Every household could benefit.
I'm not into woo-woo water but this stuff works!!!!
Pros:
+ Naturally antibacterial and antifungal
+ Safe for just about anywhere on the human body
+ Effective at reducing the yeast that causes diaper rash
+ Soothes redness and inflammation
+ 150 million CFU's Bacillus coagulans
+ Removes the root cause of odor
+ Gentle remedy for stubborn acne
Cons:
-Price is a little high
My wife and I have tried everything on our son's diaper rash. We use 1 spray of BabyBiotic during his first diaper change and another just before bed and have noticed a significant improvement. Our pediatrician taught us that diaper rash is caused by yeast.. after all moisture and heat are the perfect recipe for fungus. So we did a little research on bacillus coagulans and learned that you can use these organisms to fight acne, yeast infections, skin irritation and body odor. It's amazing that something so simple and natural has so many applications. Although the price is high for our budget, it reduces the amount of expensive diaper rash ointment we need so the net cost for us is pretty reasonable. We still use Burt's Bees multipurpose ointment but don't have to scoop out so much with each diaper change. Highly recommended
My two year old gets horrible dry/eczema. He wakes up scratching in the middle of the night and he's pretty uncomfortable from it. The pediatrician prescribed a steroid cream, but we're only supposed to use it in short doses, and I try to stretch it even further between uses since he's so young.
I have tried every lotion, cream, essential oil, etc. that I can get my hands on to help his skin between uses of the steroid cream. I have to admit – I am really impressed with BabyBiotics. It works great – it relieved some of the worst patches and he's been scratching noticeably less. It's also really easy to apply (a consideration with a squirmy two year old). From a few inches away, the spray has good coverage so I can lift his shirt, spray, and tuck it back in before he has a change to fuss at it or wipe it off. It has a noticeable but fairly pleasant smell – like lemon mixed with eucalyptus. Frankly, its a huge improvement over what my two year old normally smells like.
Overall it has worked great and although I can say because it worked on my son it will work on everyone, it is DEFINATELY worth a try.
I received this in exchange for an unbiased review, all opinions are my own.
This is fantastic! I cannot say enough how amazing it is. I recommend probiotics for digestive health to everyone. I will now be recommending this spray to all Moms. I usually use coconut oil for diaper rash, but recently my baby contracted thrush and it spread to a diaper rash. This cleared it right up, coconut oil is never recommended for yeast because it can make it spread. This spray also helped my eczema on my hands, it didn't clear it up (nothing does), but it definitely healed it some. I received this product at a discount in exchange for my honest review.
I bought this to use for my daughter's frequent diaper rashes and also to treat my own skin issues. I was excited to see a topical version of probiotics as the internal version works well for our digestive systems.

The shipping was super fast and the bottle is incredibly easy to use. There is a good amount of the product and I suspect it will last quite some time. We have all used it a couple times and it was pleasant – no discernible smell and it was not sticky at all. I will definitely keep using this product on a frequent basis.

I received this product at a discount for my honest review.
I purchased this product because I found it interesting. I did not realize the use of probiotics on a topical level. I don't have an infant but I have frequently dry skin due to the amount of hand washing I do during the work day. Since hand washing removes the "bad" and "good" bacteria, I thought I would try this product. I have only been using the product a few days and noticed a improvement in the dryness of my hands. If they continued to improve, I will revisit my review and update, that is why only 4 stars. I purchased this product at a reduced price for my honest opinion.
My granddaughter has had some serious issues with diaper rash. Over the past year we have tried different products, & BabyBiotics has, by far, worked the best!!! No more wasting money on messy creams and pastes that do not work. I am so impressed with how well this works! I have found a miracle product that is easy to use, & also promotes her heath! I also use the FemBiotics, and again am equally impressed! I also love how both bottles easily fit in the diaper bag or in my purse!
This product has dramatically reduced my daughter's acne. I love that it is organic and am recommending to all my friends. My daughter is 16 and has tried everything including prescription products which did not work as well as baby biotics. We are going to order more for my younger one who has some rough bumps on her arms and legs. Thank you!
This product and its companion products are powerful and they work! I have been using this on dogs and clearing up skin infections, ear infections, pimples and teeth. I also used it when I recently had shingles and it has helped clear it up quickly. The drs were surprised how quickly it healed on my face and eye. Also had an infection in my other eye and this healed it up within a few days. I highly recommend this and the companion products highly for everyone.
Common Questions & Answers about Probiotic Topical Sprays
If I order this product, won't the probiotics die by the time it is shipped and delivered? Don't they need to be cold to stay alive?
Great question! After much research, Smart-n-Healthy chose this probiotic specifically for our therapeutic sprays because of its safety, benefits and because its endospores (very tough outer shells) can withstand extreme variations in environmental conditions. We haven't had any issues with the billions of probiotics dying in transit or soon after.
Our probiotic sprays, FemBiotics, MenBiotics and BabyBiotics (and Probiotic Pet Solutions) do NOT need to be refrigerated and will continue to thrive. And they would be cold upon application, so we are happy they don't need to be refrigerated!
The formula is highly concentrated with probiotics. If for any reason the probiotics would die, the formula would have an extremely foul, rotten smell. We know this from our extensive research. No reported cases.